MUSIC STUDIO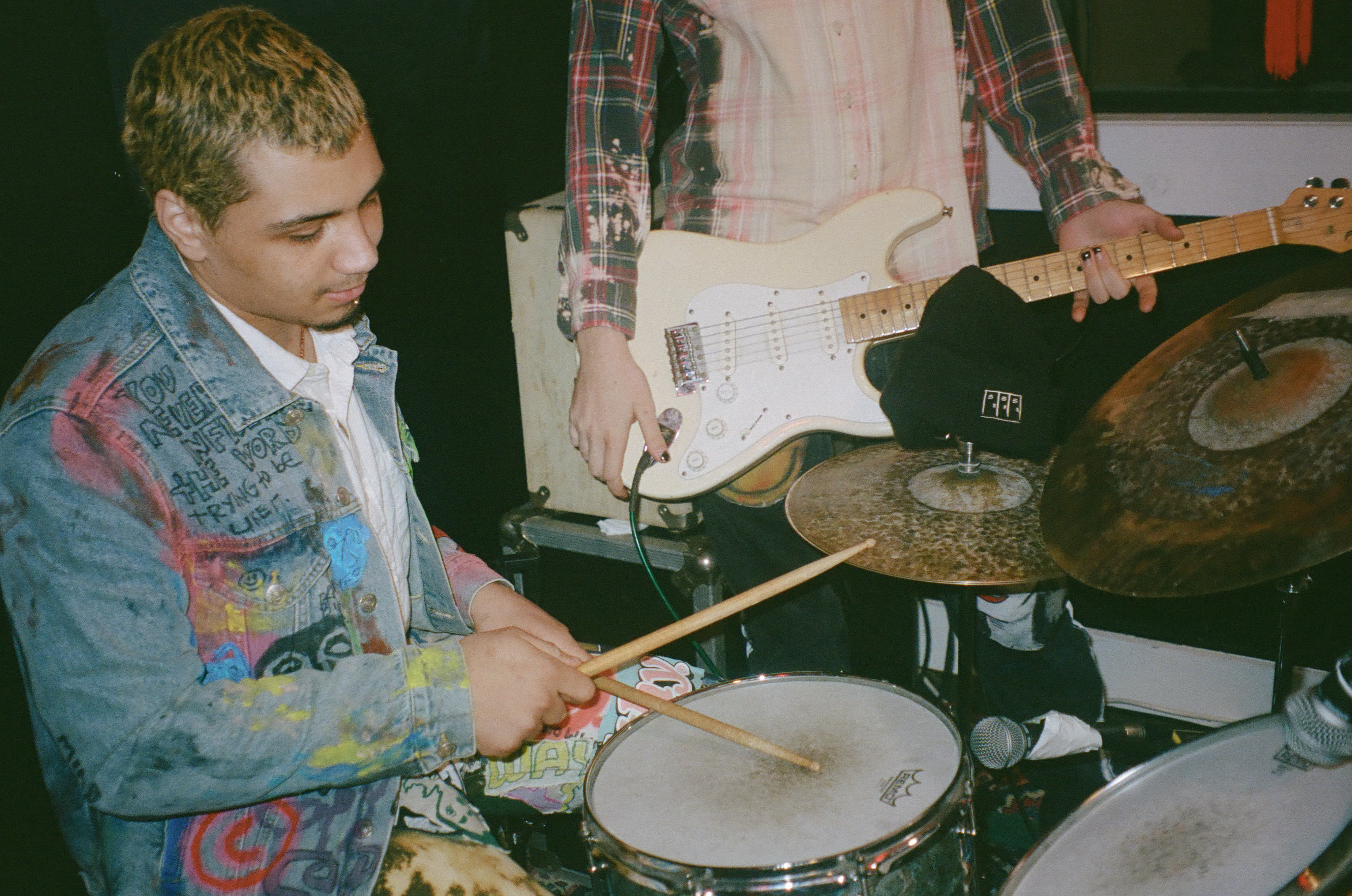 Locker Room Recording Studio is available for live sessions, vocal sessions, and anything to fit your recording needs from grunge to neo-soul to trap. Our experienced in-house engineers are there to elevate your session and make sure you get the sound you're looking for. Studio sessions are available by the hour or the day--inquire for pricing.
Email
music@thelockerroomnyc.com
to book.
Check our instagram to learn more about our Locker Room Sessions concert series.
MEET THE TEAM
Breezy Diabo - Studio Manager
Breezy prides herself on being a Renaissance artist with a passion for performance, writing, teaching, and art direction. She received her BFA in Performance Art and Fashion Design from Savannah College of Art & Design. They received an MBA in Entertainment and Media Management from Ithaca College and Film/TV from NYU during the pandemic. From starting off as an opera singer, performing Off-Broadway, and working as a creative director around Manhattan, Breezy is excited to be able to help elevate a variety of artists.
Jenny Hussey - Talent Booker
Jenny is a booker and label manager from Queens, NY who goes under the moniker Lanky Fuego Booking. She has been booking shows in Brooklyn for the past 7 years and has worked for Cult Records and Roolette Records. Jenny's main goal is to connect scenes across the globe and to help give bands the recognition they deserve.
Jesse Serrano - Engineer
Jesse was born and raised in the birthplace of hip hop and salsa, the Bronx, NY. Jesse learned to play music at a gospel church before making his way to Manhattan and Brooklyn. He has played with Psyrockers, Savants, and Da Pop. He started producing and recording during quarantine which brought him to The Locker Room and the group 'Duefunk.'
Niko Koloseus - Engineer
Hailing from Flatbush Brooklyn, Niko has spent the last 8 years carrying the family tradition of playing every inch of New York with groups 'Duefunk', 'Sound Bridges' the award winning 'Feraba' and more. Niko's rich understanding of music allows him to apply that to his unique and tasteful style of recording music. He has been studying music production for 6 years and loves working with musicians of all styles.